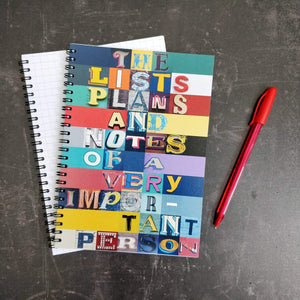 Typography Notebook - Lists, Plans and Notes
Very important people need very important notebooks to keep track of their very important lives.
This A5 spiral bound notebook has 50 pages of square paper for all your lists, plans and notes.
The design is created from colourful street typography collected on various travels.
---
We Also Recommend